Watch
Please read this first: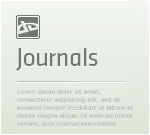 SoonI gonna upload a SimDate picture with Hoku.

:thumb304529140:

It is not really to find him a new partner yet.
He still is in his secret relationship with his own sister.  But I guess it's clear for everyone that he can't be together with her forever.
So I will look around for another partner for him. But if anyone will try to hit on him, he/she should be sure that it will take time to actually get him.

Also I would prefer to do that with people I actually know at least a bit. Because Hoku is very important to me.
So if any of my friends want to try it, I would be glad.
Hoku is 17 years old and right now in a secret relationship with his own sister.
So it's not like he will openly accept anyone with open arms. It will take time to change his feelings.
Also he can, will and be rude sometimes. That's just how he is. Over the years he became a bit anti-social.
Of course just friends are accepted too. Hoku could need some.
What I don't accept are mary-sues, you playing as yourself and none MMD OCs. So this OC must exist as a MMD Model.
Also the OC shouldn't be too young or too old. Gender don't really matters.
Simdate from his sister: